Contact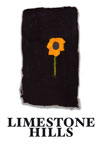 Gareth Renowden
Limestone Hills Ltd
Limestone Hills
RD2 Amberley 7482
New Zealand
Farm: +64 (0)3 314 9921
Mobile: +64 (0)21 790 070
gareth at limestonehills dot co dot nz
Platial.com: zoom out to see where we are. Platial use GoogleEarth and overlay their own maps. You can see the truffiere to the west of the farmhouse, olive grove to the east. Imagery looks as though it was taken in Feb 2006, give or take a few weeks.
The Truffle Book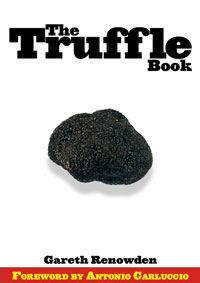 Winner of the Special Jury Award at the Gourmand World Cookbook Awards. "Absolutely rivetting" - a well-known prince. Available as softback, limited edition hardback, and PDF. Free sample PDF.
Full text searchable in Google Book Search.
topics
current reading
It's taking me far too long to read this. I have been a fan of Pynchon since reading Gravity's Rainbow as a student. Against The Day strikes me as one of his most approachable novels, full of fantastic characters and wild invention, but I've been busy doing word things, and sometimes the last thing I want to do is read. But this is like fine wine, keeps tempting me to another glass. At 1085 pages, I'll be squiffy before I'm finished.
just read
I've read two books called Heat in the last month. One was damn scary, and one was by George Monbiot, about global warming (which has a fantastic cover). Some would say I've been and gone and had my mid-life crisis, but it didn't involve doing an apprenticeship at the altar of real Italian cuisine and a tyrannical chef. Bill Buford is not me, and for that I'm grateful. I suspect he may be too. I enjoyed it - the kitchen stuff was pretty compelling (as was the Italian butcher I may just have to visit next time I'm on Italian truffle time), but somehow the whole thing didn't hang together. I know where Bill's coming from - and I can sort of sense where he went - but his own motivation (and his family's reaction) remain mysterious.
blogroll
del.icio.us
last.fm
archives
colophon
Made with Flint version 0.9.4.
Made with Tinderbox version 3.6.2.